Department of Pedodontics and Preventive Dentistry
A calm pleasant and reassuring area of our facility to provide eminent counselling to parents and toddlers regrading oral hygiene maintenance
A warm welcoming friendly reception area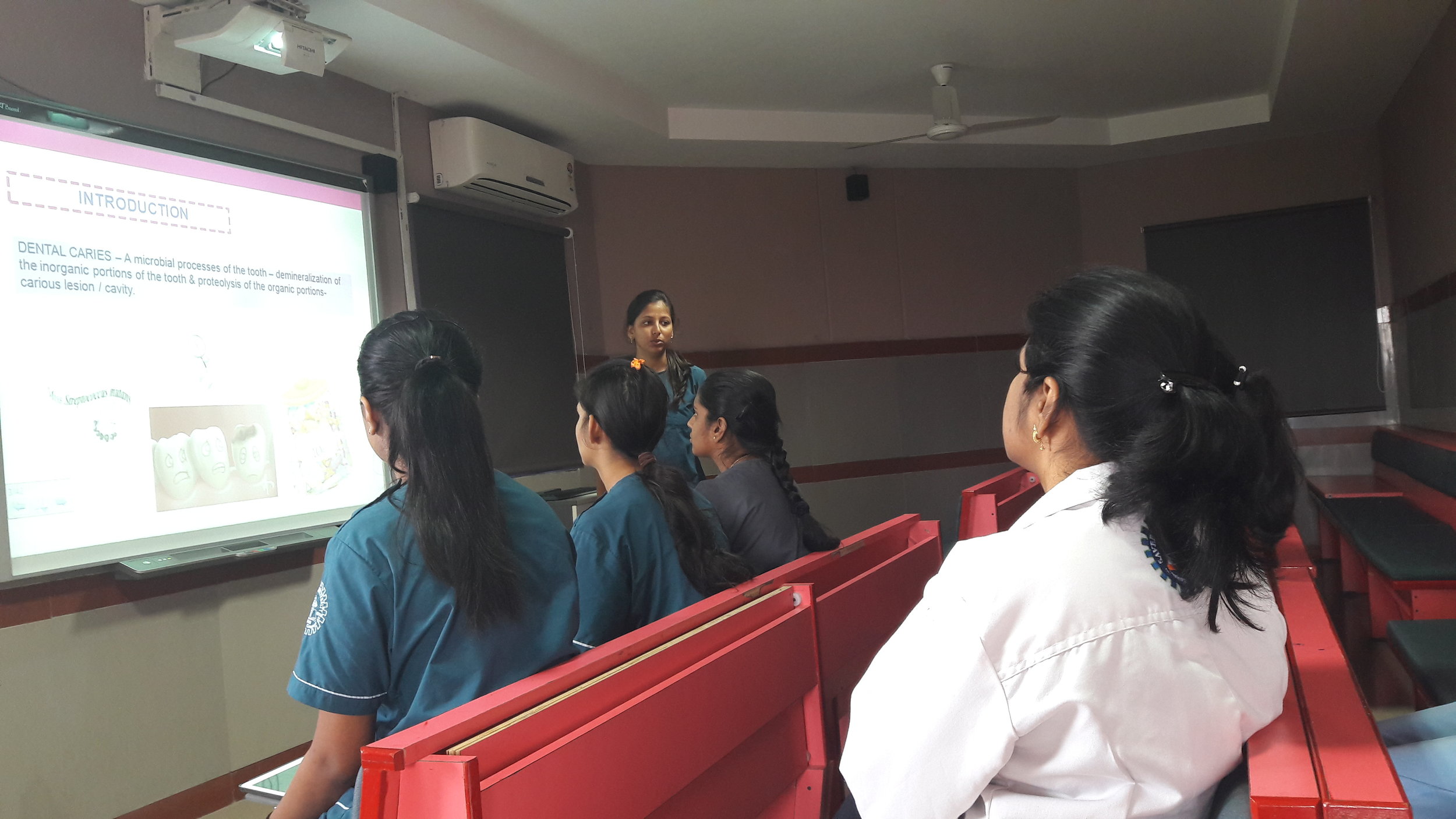 An efficient library area which can provide the wide knowledge from most national and international authors with vintage books and the most recent editions.
A well equipped seminar hall with smart board that can provide both audio and visual presentation helpful lectures, journal discussions etc.
A spacious cubicle for treating patients with all latest innovations around you that can provide the best clinical experience.
A well designed lab facilities to work on the casts and models for the patient to fabricate appliances.